Beat the Blerch Half Marathon
If you don't read the The Oatmeal, you're missing out.
It's Matthew Inman's joyfully entertaining web comic covering important topics such as zombies, grammar, internet life, cats, and all glorious things in between. And yes, this includes running! There's even an entire comic dedicated to "The Terrible and Wonderful Reasons Why I Run Long Distances," and this is where we're introduced to The Blerch. The author personifies this character — wow I don't think I've used that phrase since my last high school book report — as a "fat little cherub…who represents all forms of gluttony, apathy, and indifference that plague my life." It's a very relatable character for runners and non-runners alike.
Don't let his cute, little bright-eyed face deceive you. This loathsome creature will de-motivate the crap out of you.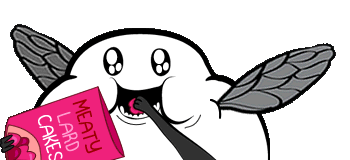 So, if you haven't already, just read it because it's so brilliantly spot-on about all the highs and lows of running. Or read it again, as a refresher for all the Oatmeal-isms that will adorn this race recap. Go ahead, I'll wait here.
… [sips coffee] …
Okay, welcome back. Naturally, when The Oatmeal announced a Beat the Blerch event, you knew this ain't gonna be your everyday kind of race. Actually, it's not even a race, but it's just a force of habit that I typed that. There are no awards for winning, personal worsts are strongly encouraged, aid stations are stocked with mountains of sweet cake and salty snacks, and Blerches in fat suits lure you onto couches for nap breaks on the course. All of this is epitomized poetically by the greatest race motto ever: "Run for agony. Run for serenity. Run for cake." As if that wasn't enough, there is a KITTEN. PETTING. STATION! Everyone needs this level of awesomeness in their lives!
As superfans of the comic and of running adventures in general, my best friend Cara and I giddily signed up for the half marathon in Seattle (technically 30 mins away in Carnation, but whateva) as soon as registration opened.
Run Less! Eat More!
Legend has it that Seattle gets quite a bit of rain. Well, wouldn't you know it, the forecast certainly delivered for us on race day. A beastly blanket of precipitation had descended on the area, so a muddy, sloshy trek through the forest was in our future: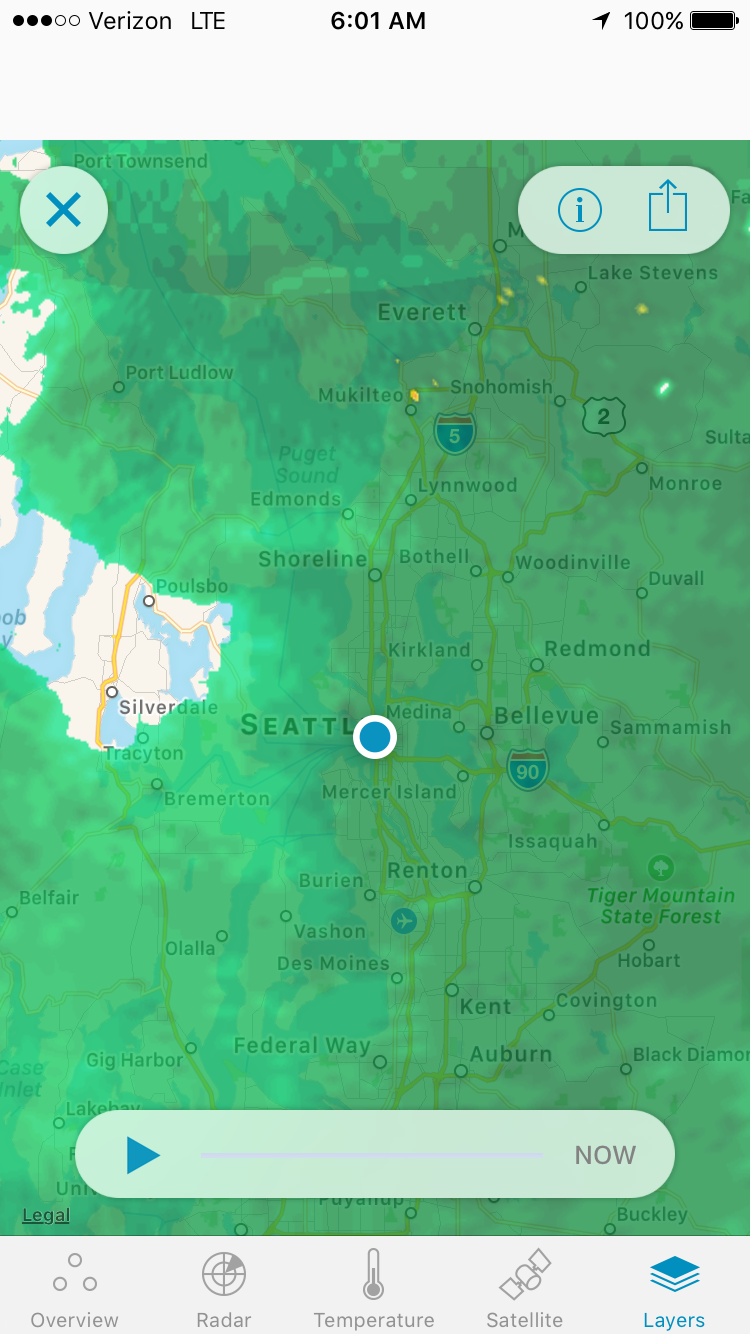 I had packed an unnecessarily large plastic trash bag to keep me dry in such conditions, so I wore it proudly on the walk to the starting area inside Tolt MacDonald Park. At the park entrance we saw a rep from Zappo's, one of the race sponsors, handing out free rain ponchos. Ooh, upgrade! But as we put on our white, hooded ponchos and stood among many other people in white, hooded ponchos, we realized how much this looked like a freaking Klan rally. Um, we definitely appreciate the rain ponchos, Zappo's, but you may want to rethink this a bit.
"Did NO ONE think of how this looks?!" Cara exclaimed: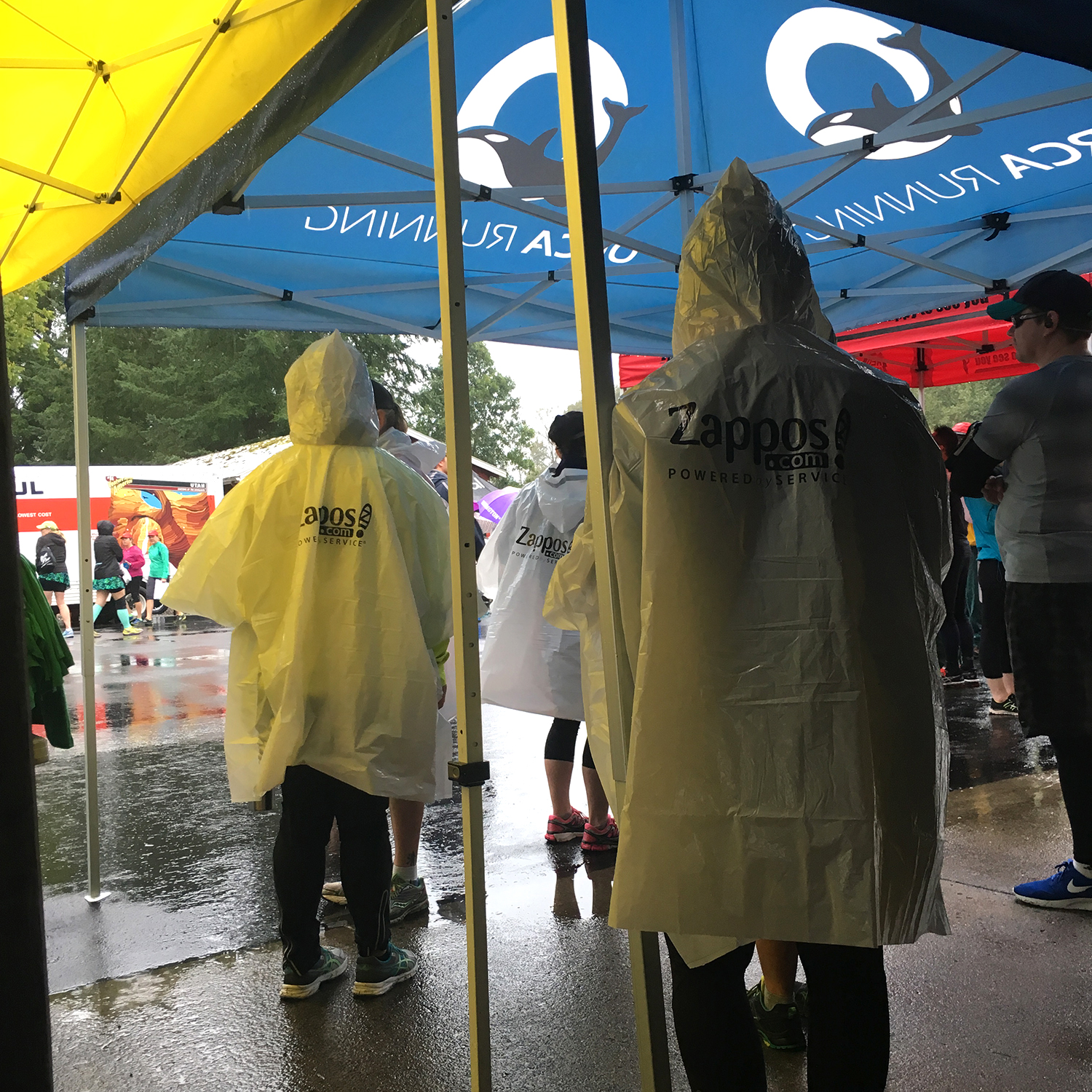 As we waited in the steady rain before go time, we took in all the excitement of the starting village. A friendly Blerch mascot was handing out maple syrup shots, and the decorate-your-own donut tent was filled with excited runners topping their donuts with nutritious Skittles, chocolate, and bacon. Why bother warming up with strides and leg swings when you can just eat a fistful of soul-nourishing marshmallows and call it good? It's all in the true spirit of The Blerch.
The grand send-off arrived, and we were off and running! Or more like waddling in our ponchos, that is. It was still drizzling, so we decided to keep them on until we got annoyed or overheated, whichever came first. After following a paved path through the park, we hit a short stretch of bumpy gravel along the Tolt River before turning onto the Snoqualmie Valley Trail. This is where we'd spend the majority of our time, traipsing along the squishy forest trail and such.
The wooded trail was densely lined with all things green, greener, and greenest. Crayola couldn't have come up with a more saturated green to describe this area. (Or maybe they have already, since they now have those fancy, expanded 152-crayon box sets). Evergreens and moss stretched on for miles, and the thick, overarching foliage helped minimize some of the rain dripping down upon us. We admired our surroundings, making sure to dodge the frequent pyramids of horse poo on the packed gravel trail.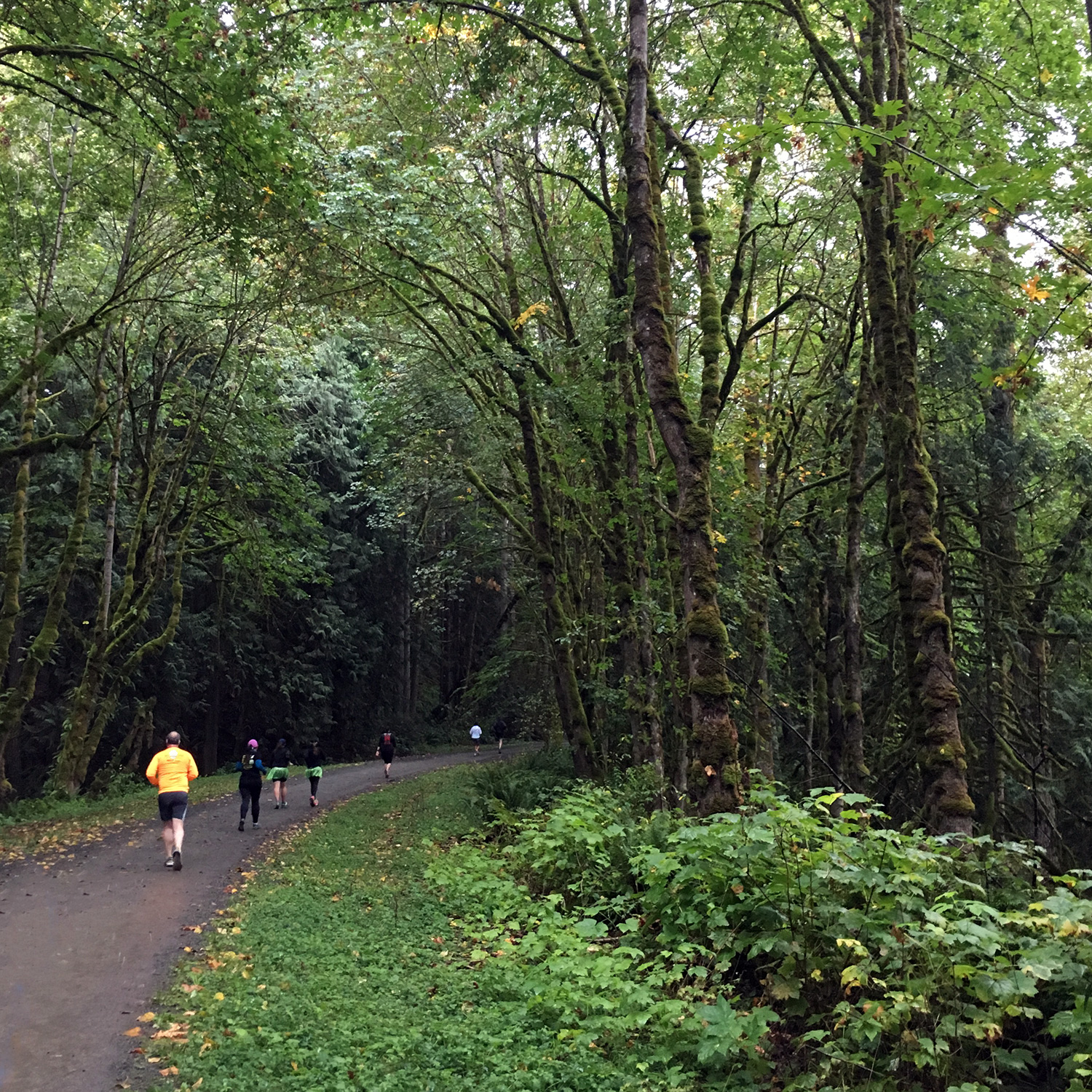 A few miles in, a heaping pile of discarded ponchos came into view. Since we'd finally warmed up, we dropped off our ponchos to be with their poncho friends and then continued toward the aid station festivities. Here, Blerch mode was in full effect! Blerch mascots leaped at any opportunity to scold runners for going too fast (read: putting any actual effort into running). "Heyyyyy, slow down, Captain Speedy Pants!" one would say while another would try to shove some Nutella treats in your face.
As promised, there were couches for naps. The suede cushions had become grossly moist and squishy after having a parade of wet runner butts sit upon them, but we still embraced the lazy spirit and took a seat beside a Blerch. He assured us that, as champs, we had worked very hard and needed a rest. Volunteers helped us refuel with snacks a-plenty: cake bites, Nutella, pretzels, chips, and magical grapey beverages tasting of sugar, water, and absolution. It was all so glorious! Such a shame to have to leave this party, but we still had more miles to go to achieve this personal worst.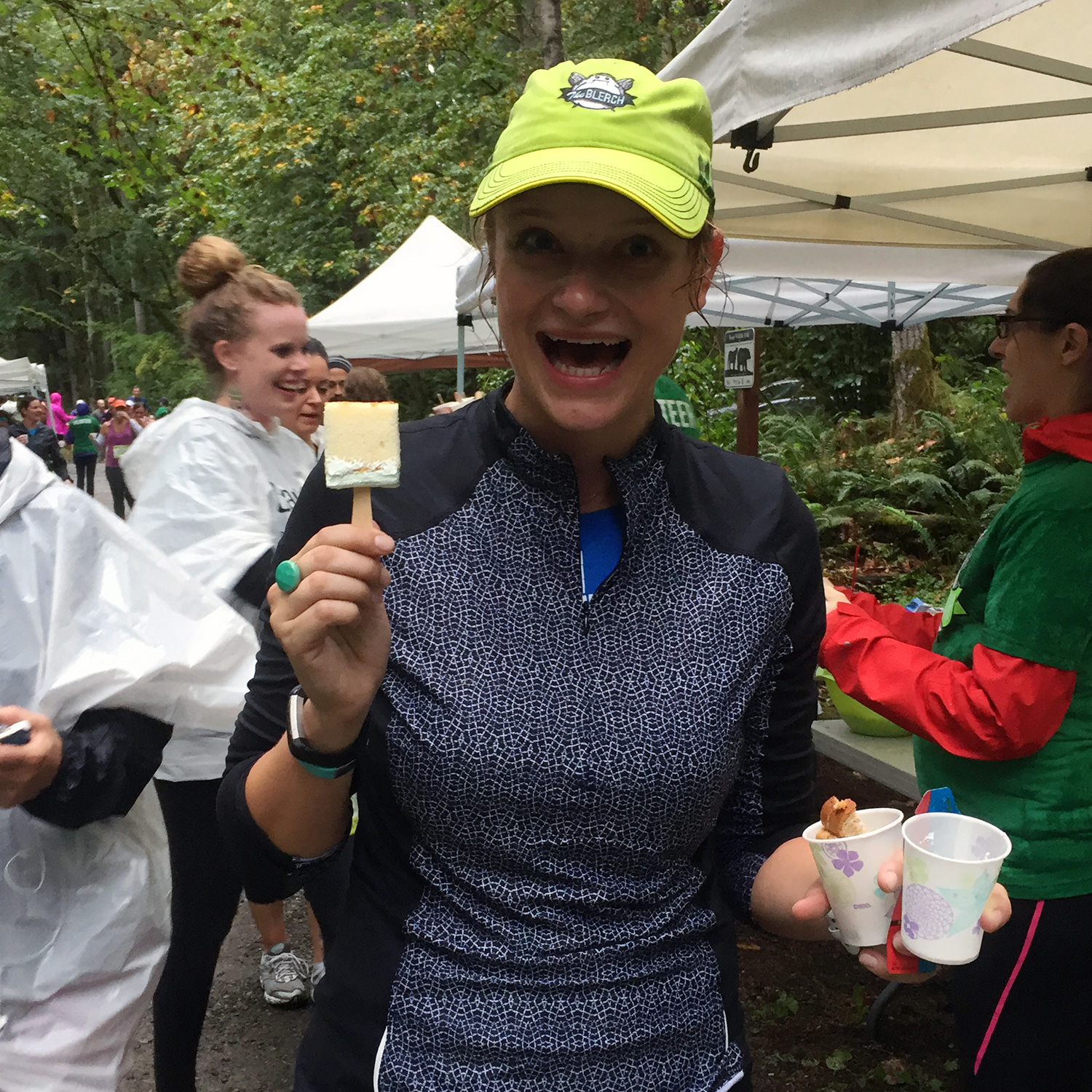 A Yeti made several intentionally-pathetic attempts at hiding in the forest. Er, I mean, what yeti? Don't be silly; yetis don't exist! Here's a picture of me posing by this nice tree and nothing else: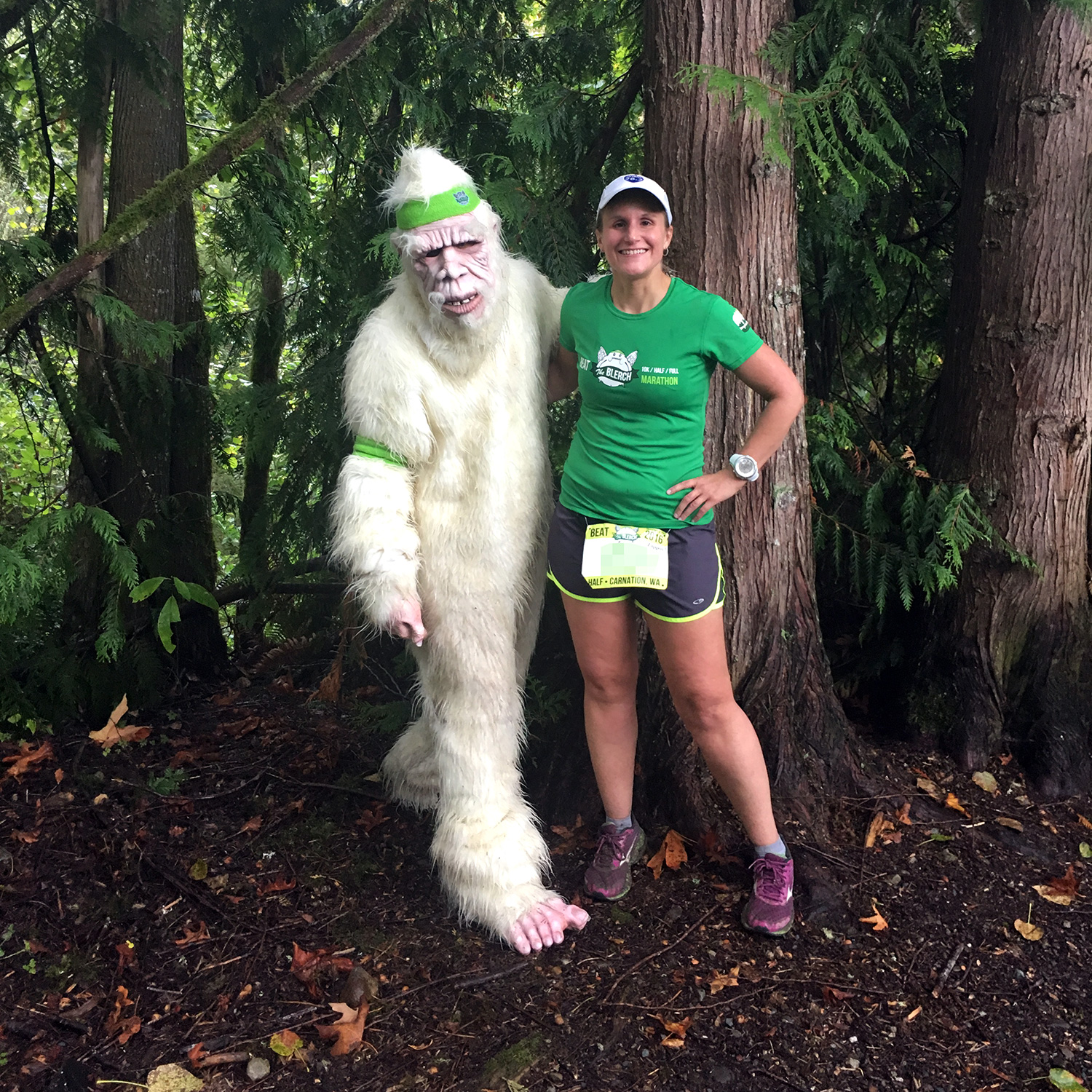 The marathoners had started over an hour before the half marathoners, so we got to see them pass us on this out-and-back course. They were going way too fast to set any personal worsts. The Blerches would surely shame these marathoners mightily once they hit the next aid station and perhaps lay some Nutella booby traps.
Time flies when you're Blerching! We hit the turnaround and enjoyed the descent that greeted us. Our pace picked up noticeably, not just from the descent but because we remembered that a KITTEN PETTING STATION awaited us at the finish. The cute little Blerch mile markers blurred past in this verdant wilderness as the finish line grew closer.
We crossed the finish line (hooray!), grabbed our Blerch medals, and went over to get them signed by Matthew Inman, the man himself. Upon receiving Cara's medal, he remarked with a frown, "Your medal is warm. It's kind of…gross." She'd been holding it so tight in her excited little hands that it had become warm and moist. We really know how to make a solid first impression. With the flourish of the almighty silver Sharpie, we got our autographs:
There were many more exciting things in the finish area, including Red Hook beer, a Blerchandise table, and playful photo backdrops, but our focus was on the KITTENS! The Seattle Humane Society had filled a small tent with adoptable kittens so everyone could have some personal playtime with these little furballs. Don't worry, this was happening inside a big barn nearby, so the kitties were sheltered from the rain.
I had some quality snuggle time with this little guy: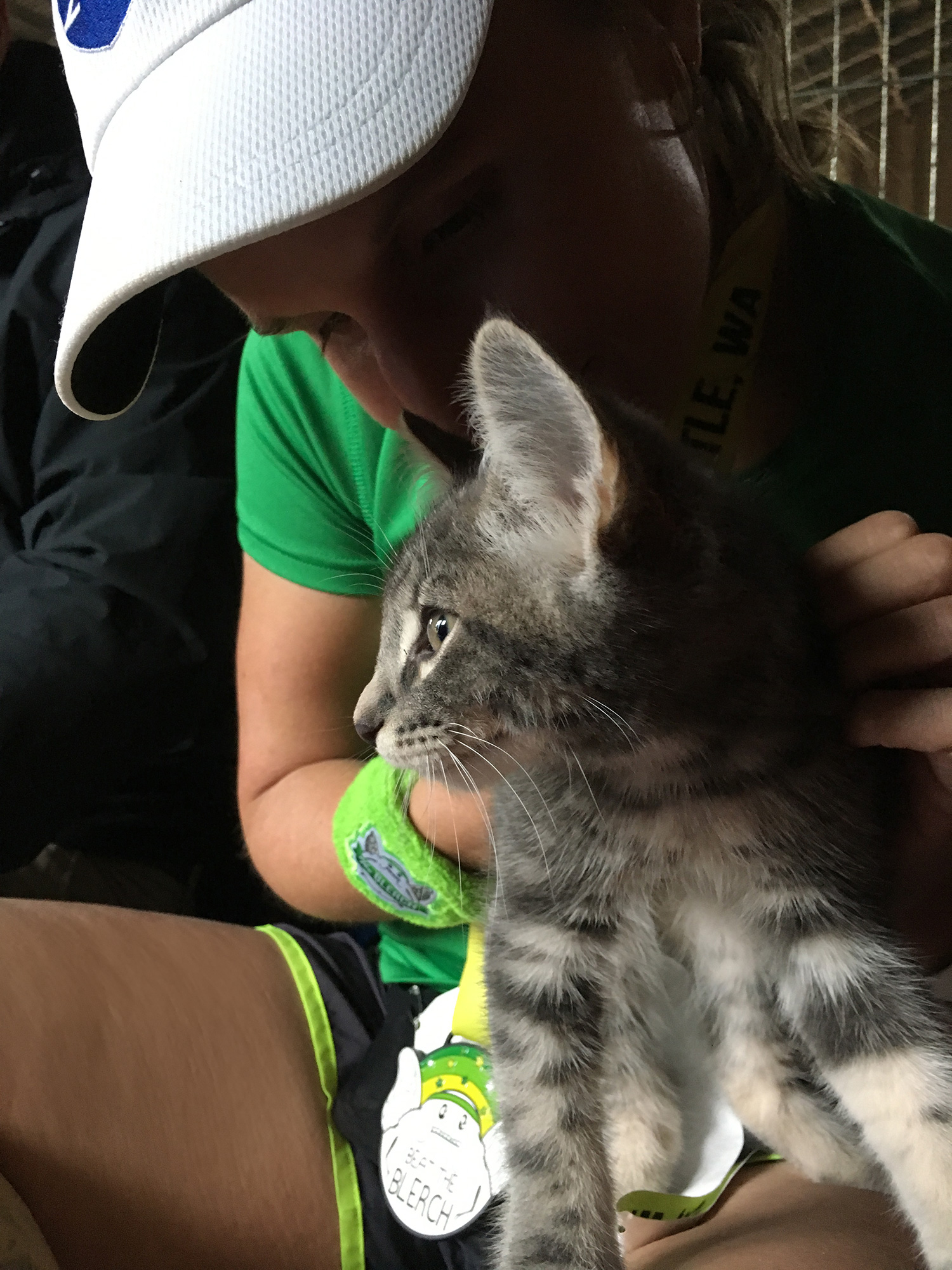 More Sights! More Snacks!
We dried out and cleaned ourselves up to get ready for a little exploring. My coworker Scott, a former Seattle resident, was kind enough to compile a customized Google map with recommendations. He titled it "Seattle Super Amazing Fun Times!!!" and with three exclamation marks, we knew he wasn't messing around. We eagerly took on his list, especially since, like Cara and I, he appreciates good coffee and beer and made sure to note all the places to get such delicious things.
Since it was still going to be a dreary, rainy afternoon and evening, we stayed indoors. We checked out the giant original REI and then spent lots of quality time with lots of quality beer at Optimism Brewing Company.
Flights of beer for days: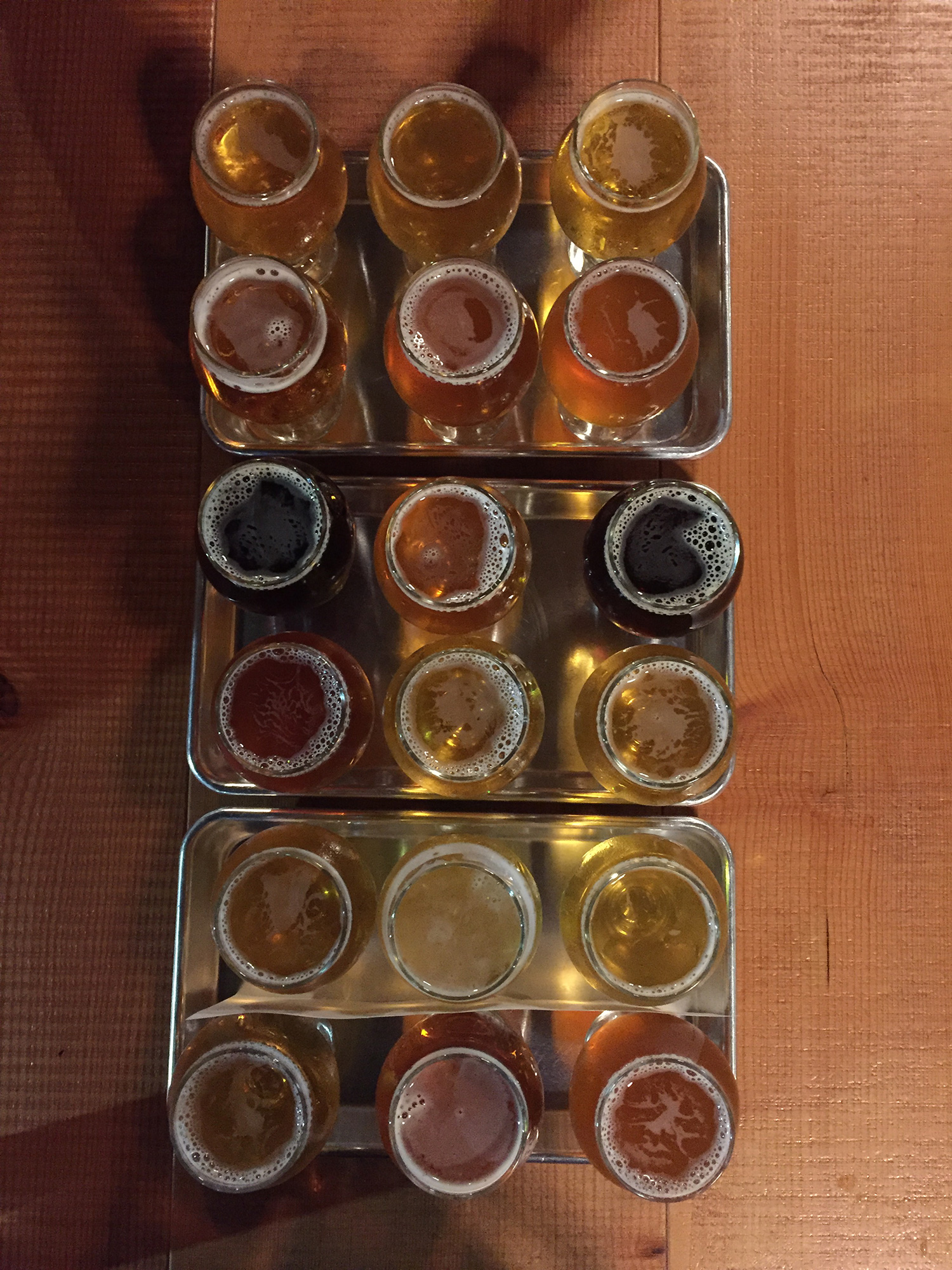 The following day was super sunny and happy, so bring on the great outdoors! We explored the Pike Place Market, where I got an oatmeal raisin cookie as big as my face at Cinnamon Works. It was tough to decide what to get, since all of the baked goods were obscenely large and looked so amazing. I probably should've gone full Blerch mode and gotten at least 10 things so that none of the other delicious treats would feel left out.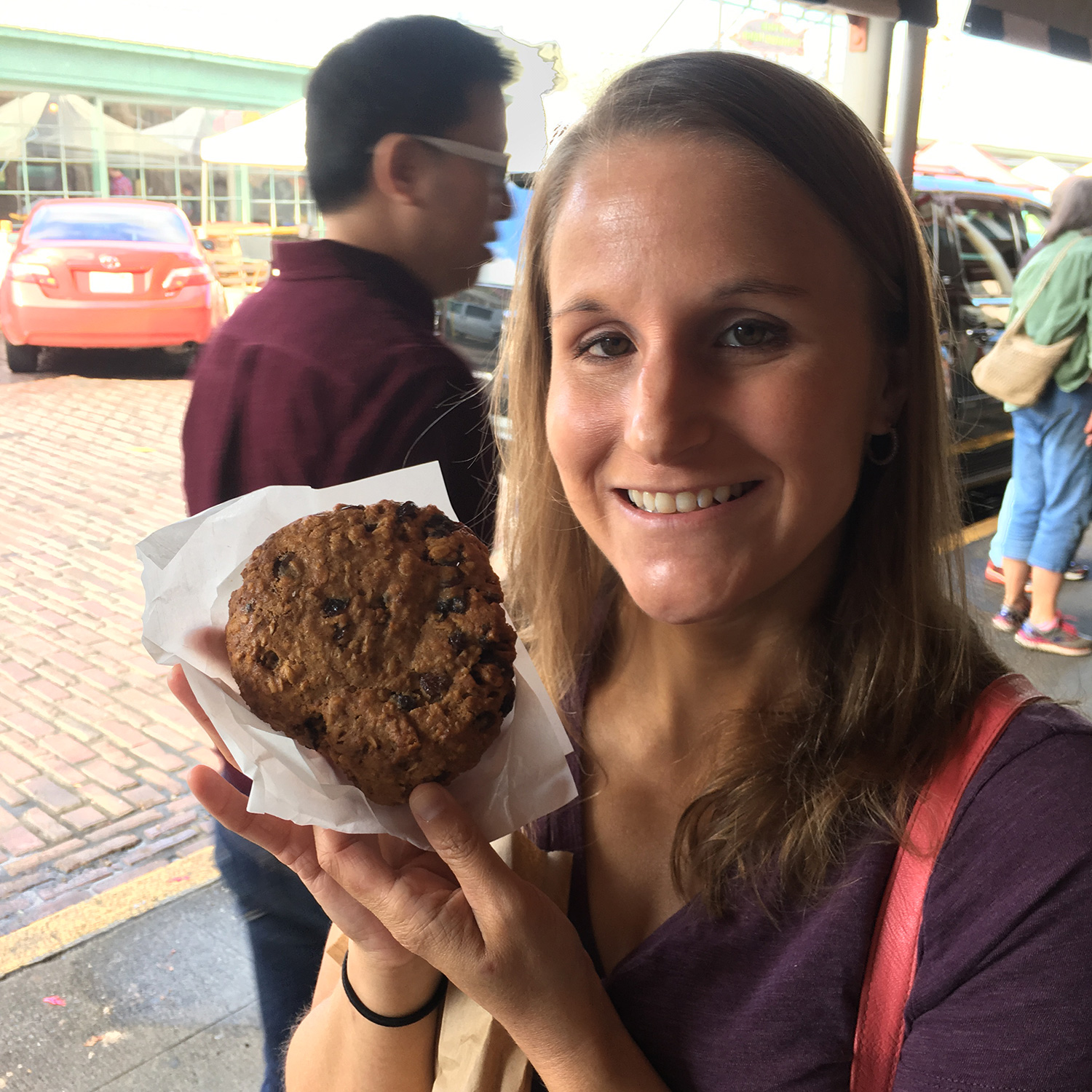 We wandered around the Olympic Sculpture Park, took in the beautiful Puget Sound views, sampled beer at a couple more breweries, ate loads of tacos, and climbed a super steep hill to get to Kerry Park for a breathtaking view of the city.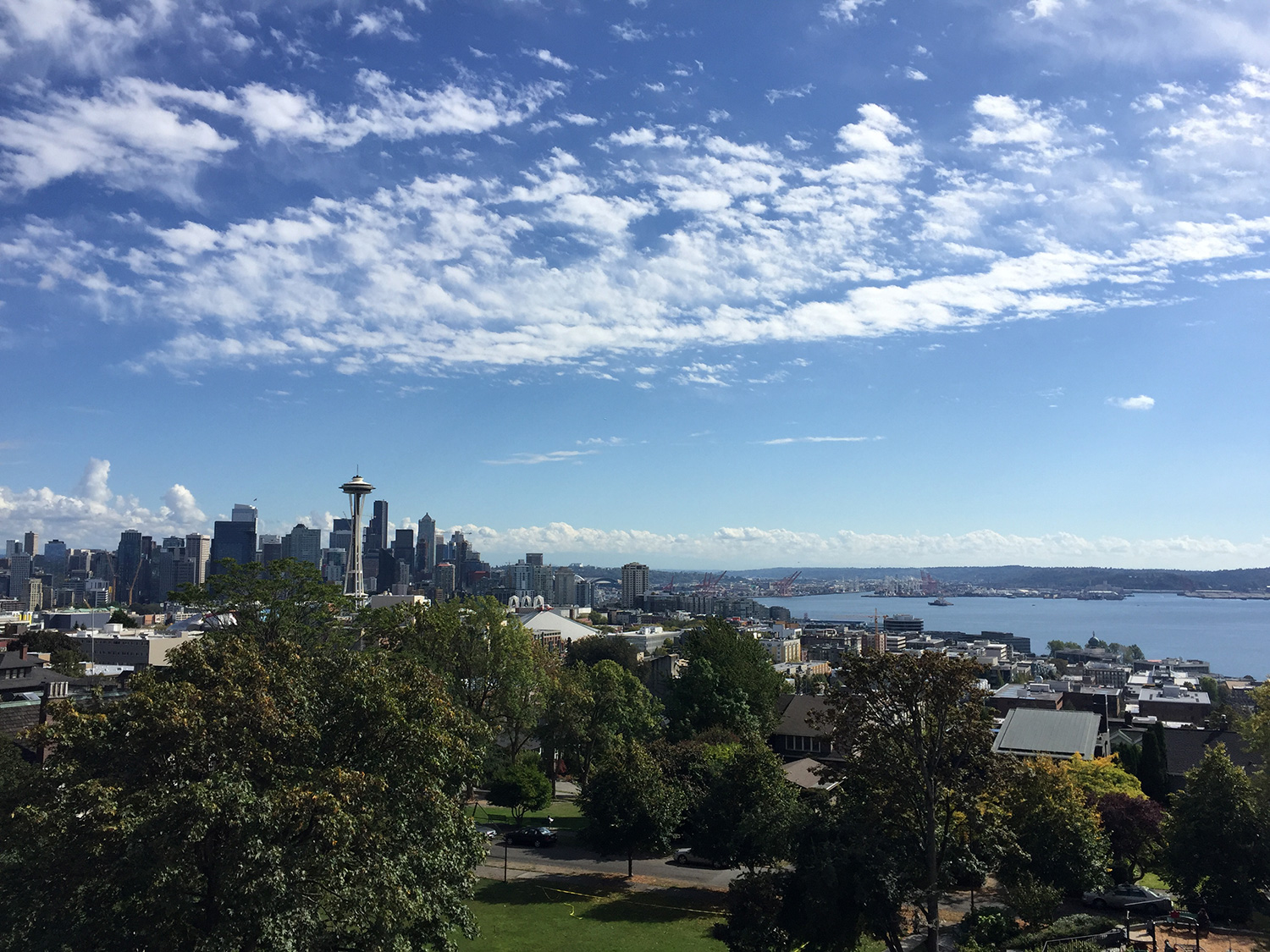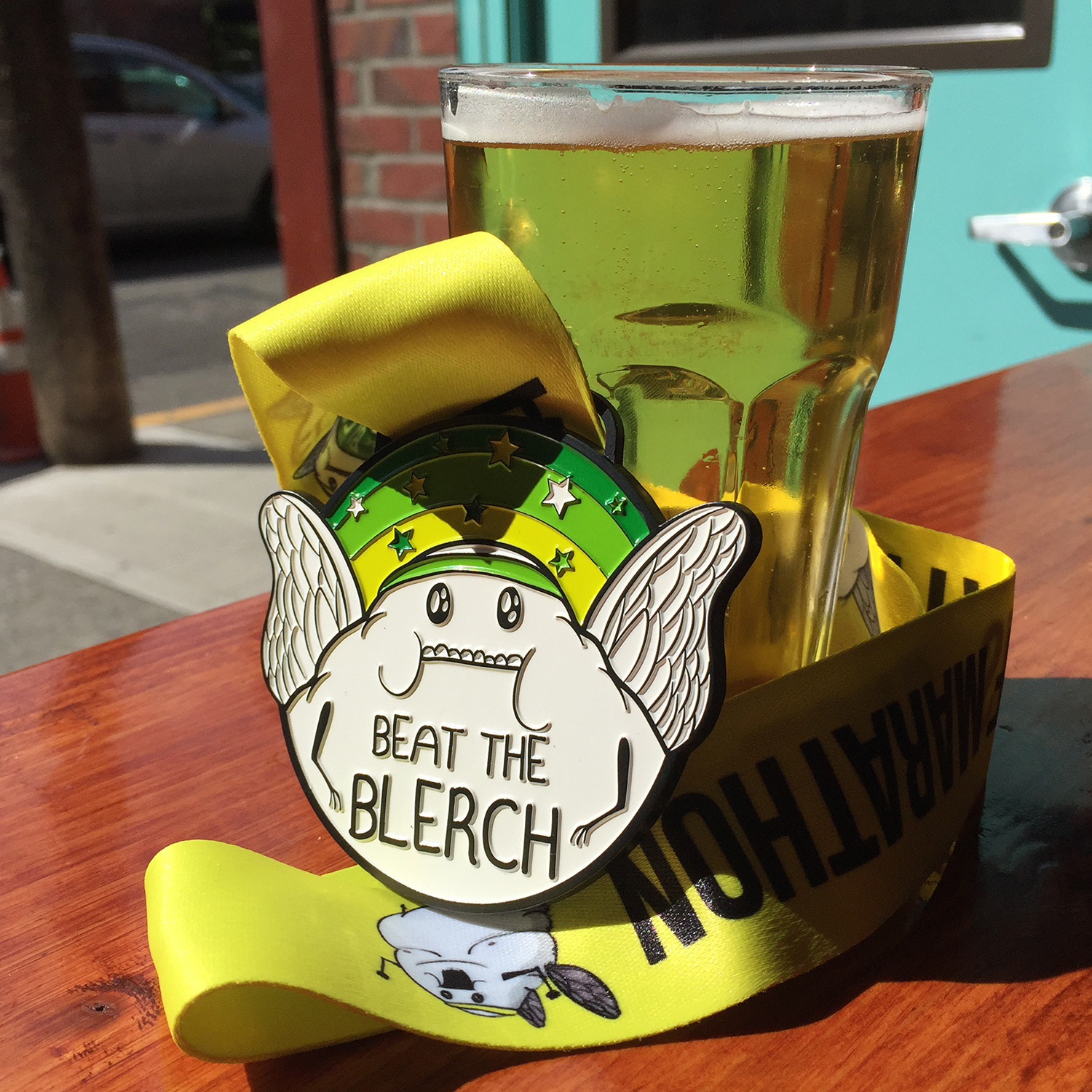 We also checked out the famous Fremont Troll. What even is this?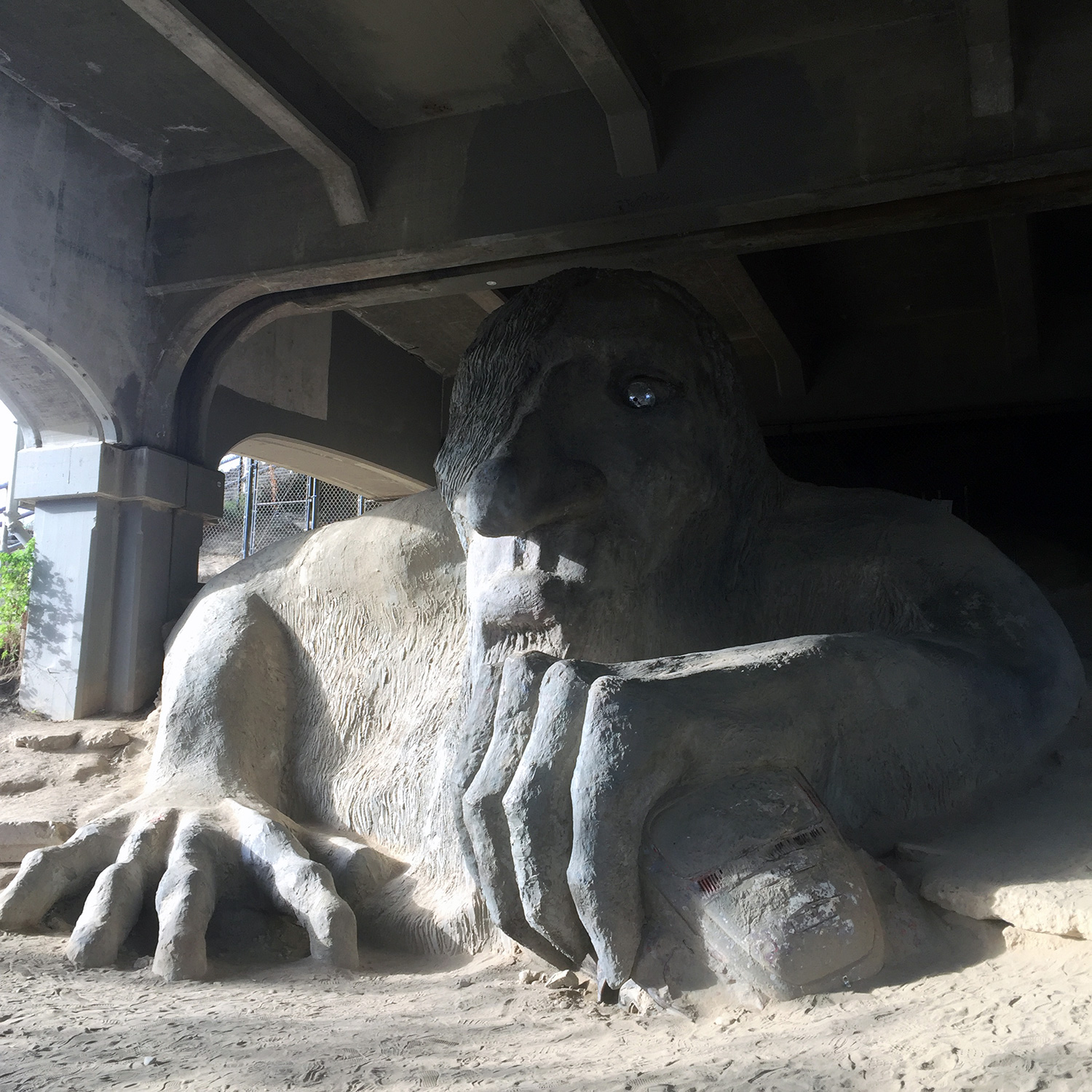 I think The Blerch would be proud of how much we ate and drank, but he'd probably be very disappointed that we moved around so much. Time to fly home and become one with the couch to make up for lost napping time. After all, we're champs and deserve a rest.
Blerchy blatherings:
Best appearance by a snack: At an aid station, I looked over to see Cara enjoying a sandwich. "Where the hell did you get that?!" "I dunno, someone just handed it to me." I wish I had been blessed with a visit from the magical sandwich fairy, too.
Best guide: Just before we hit the second aid station, a very excited off-leash pup ran up to greet us. He was especially interested in running with and escorting Cara to the aid station, as if all his training in life had led up to this very moment. He scampered back to his human once we were safely at the aid station. Very good guide pupper, 12/10 would pet again.
Best swag bag: In addition to the usual t-shirt, we got a deck of Blerch playing cards, tasty gummy candy, some temporary tattoos, and a sticker. Such a great assortment of Blerchandise!
Best costumes: The lady dressed as a slice of birthday cake (it actually was her birthday too!) and a cheerful trio dressed as the vicious Japanese hornets.
Best overheard: A guy after nearly dropping his phone while grabbing a piece of cake: "I'll drop the damn phone before I'll drop this cake"
Least enjoyable: Waking up for a 3:30 am Uber ride to catch our 5:55 am flight home. zzzz
Most triumphantly filthy: My shoes are heinously dirty. Even after washing them, I can't get the stench of wet earth and poo out of them. And that's just from one run! I don't know how you trail runners do it.
Most bittersweet moment: Though snuggling little kittens is always a squee-worthy, enjoyable experience, it was a bittersweet one in Seattle. Just a week earlier I had to say goodbye to one of my dear kitties, Bamm-Bamm. He was just 6 years old but had been plagued with heart problems since he was a kitten. His little heart just couldn't keep up with his brilliant spirit, and it was heartbreaking to have to let him go. He was such a sweet, silly boy, and he is already greatly missed.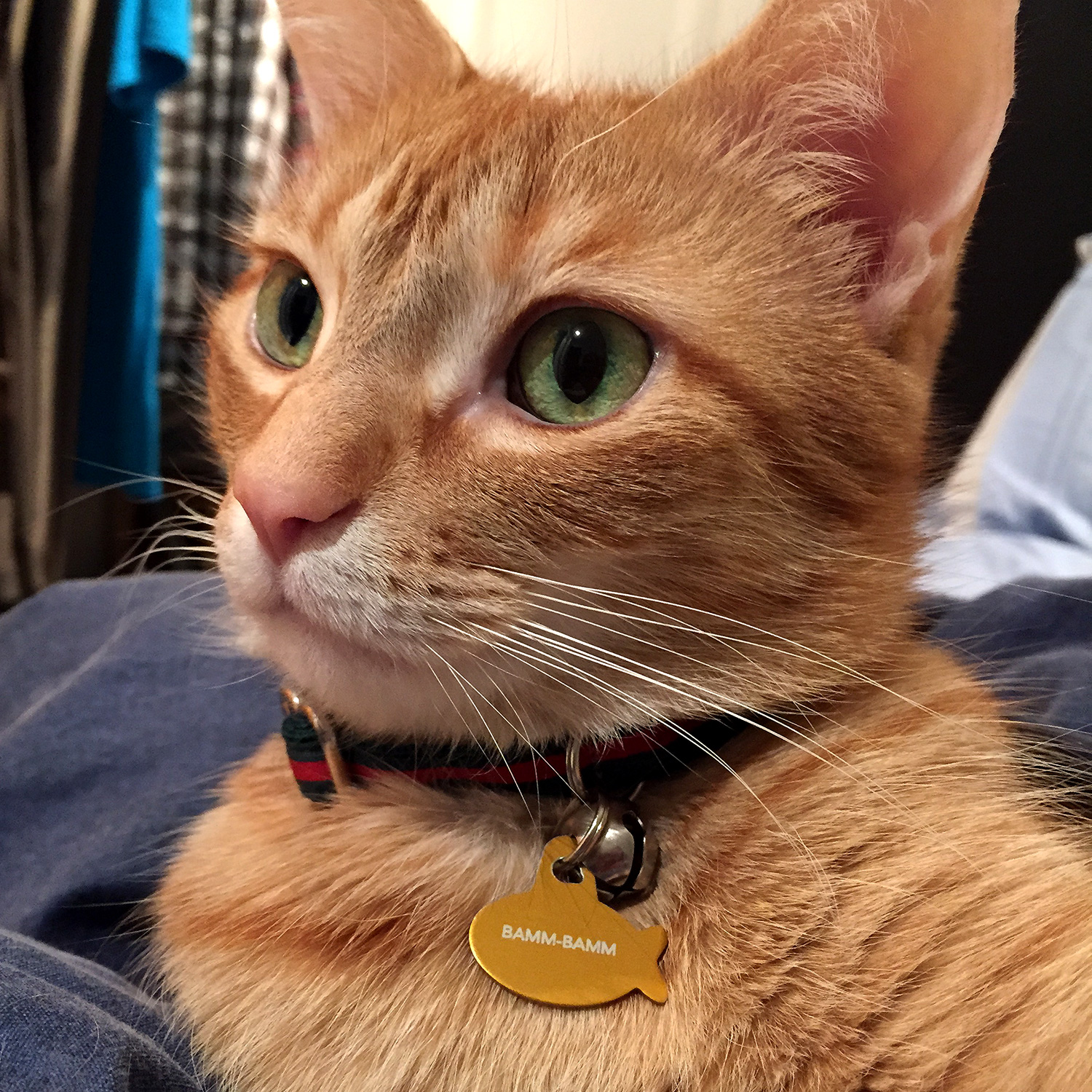 ---